Have you seen that movie, "It Takes Two" with the Olsen twins? It came out a L-O-N-G time ago…. it was essentially a re-make of the "Parent Trap?" Well it was in that movie that I first became acquainted with the sloppy joe.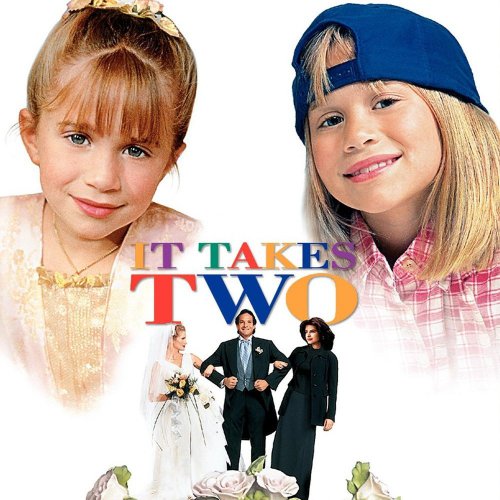 And for a barely-Americanized kid who rarely, if ever, got the opportunity to savor forkfuls of "real American foods," like the sloppy joe, this was simply the most marvellous meal idea to enter our household (at that time…) "in my entire life!" – As I'm sure I exclaimed to my mother. I remember hassling my mother for weeks to pick up a can of sloppy joe mix and hamburger buns everytime we went grocery shopping.
Afterall, who wouldn't like one big, messy meal of delicious looking tomato sauce covered hamburger meat sandwiched in between two perfectly plump hamburger buns?? And of course, if for some reason we didn't like it, I could always chuck it at my brother across the table and start the most epic food-fight our family had ever (and would ever see)… and I'm sure my mom would think it was as funny as we had when we saw the movie.
Or she probably would have grounded us FOREVER in our rooms for having a throw down food fight with food that she worked so hard to prepare for us… Either way? We were SO excited to be getting sloppy joes for dinner!
As it turned out, it was great, and the mix came straight out of a can and I couldn't figure out what all the hulabaloo was about. These weren't the most amazing thing since sliced bread, although it was a taste and flavor unlike anything my mother had ever cooked for us before. We must have had them about four more times in all the time I lived under my parents roof. And each of those times was magical, special and something I could go to school and brag about… those were the days!
My husband has had sloppy joes a lot more than four times and thoroughly enjoyed these little buns. The flavor was spot on, and being made with fresh ingredients, this was much better than the stuff out of a can! These little buns make the perfect accompainment for a picnic lunch, a quick bite on your way out of the house being so portable and a lot less messy than your traditional sloppy joe. But of course, each was topped with an egg wash and a hefty sprinkling (compliments of Mei) of toasted sesame seeds so we didn't miss the hamburger buns that would have gone with them!
What are some other classic American dishes you had when you were growing up that you don't eat much of now?
INGREDIENTS:
1/2 pound ground beef
1 onion, diced
1 clove garlic, peeled and minced
1/2 cup fresh mushrooms, ends trimmed and chopped
1 can of tomato sauce, 8 oz
1/4 cup water
salt and pepper to taste
1/2 tsp cumin
1/4 tsp chili powder
1 tsp worchestershire sauce
1 tsp red wine vinegar
1 tsp sugar
1 tsp italian seasoning
16 ready-to-bake Pillsbury biscuits. (we found the flaky ones were our favorite for this recipe)
Heat a frying pan and brown the ground beef until there is no more pink. Drain out the excess fat then add the onion, garlic and mushrooms. Saute all the ingredients together until they are soft and translucent. Remove from the heat.
Then add the tomato sauce, water and salt and pepper to taste. Add the cumin, chili powder, worchestershire sauce, red wine vinegar, sugar and Italian seasoning. Stir it all around and taste to adjust the flavors to your liking.
Pre-heat the oven to 325 F and line two baking sheets with parchment paper. Take each biscuit and roll it out to about a 4-inch flat circle. Carefully pick it up, laying it in your hand, spoon in 2 TBS of the sloppy joe filling then carefully pinch and seal the biscuit shut, forming it into a kind of ball shape then place it on a prepared baking sheet. Repeat this process for all the biscuits. This should use almost all of your sloppy joe mix.
Once you are done filling the biscuits, whisk together one egg and one TBS of water in a small dish and brush the tops and sides of each sloppy joe bun. Sprinkle the tops with sesame seeds then bake for about 14-20 minutes until the tops are a nice golden brown. Refrigerate any leftovers for up to a week. These are great cold out of the fridge or just warmed up to room temperature!
Enjoy while hot! These can be served alongside french fries, or in our house, we served them with a nice garden salad and had these "on the go" over the next few days.